Sunset Social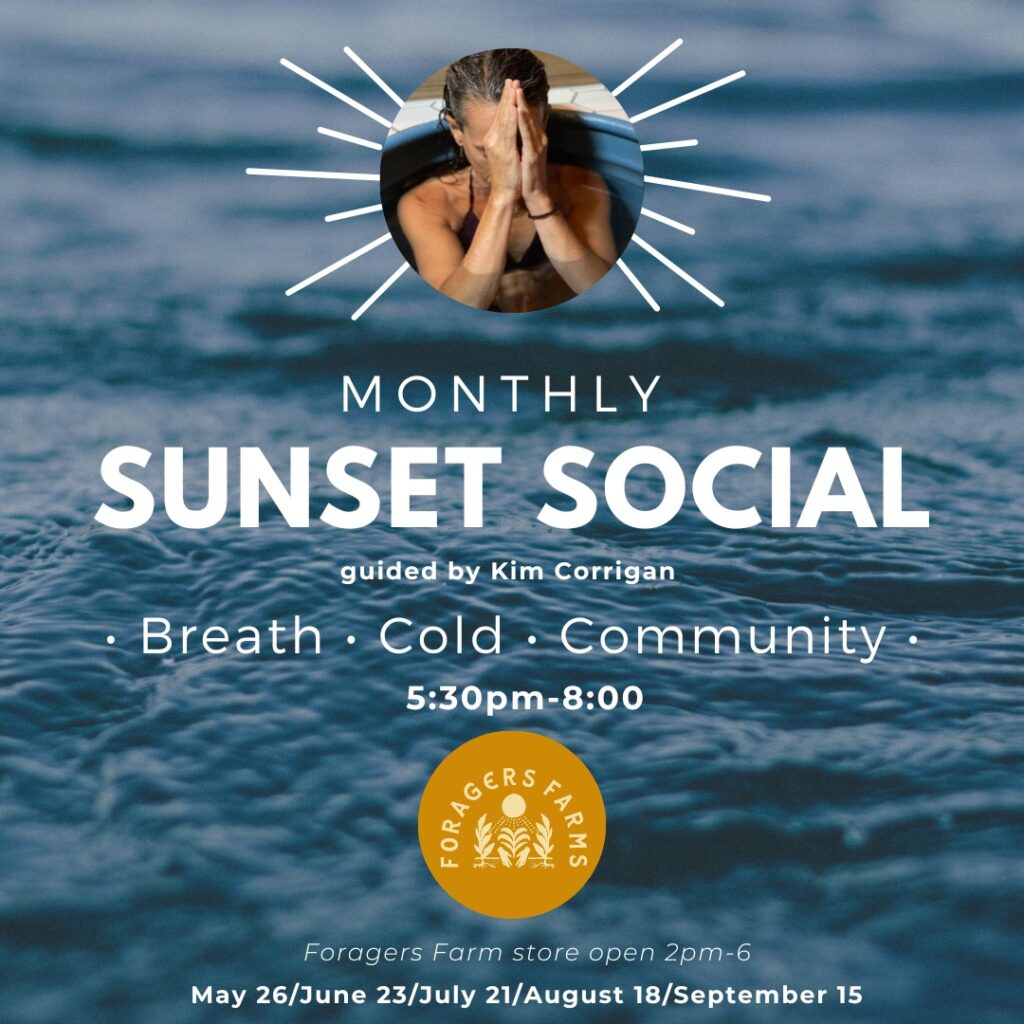 Foragers Farm and Kim Corrigan are coming together to offer you an evening of connection; to the food you eat, the community you surround yourself with, your breath and your limitless potential.
During our time together you will participate in a breathwork journey and be guided into the plunge pool individually, personally guided and supported by Kim; learning how to regulate your nervous system while embracing the cold.
This evening of exploration is a beautiful opportunity to drop in and connect with yourself, and a community of like-minded people. We will begin with an opening circle, move into a breathwork journey, enjoy a supported cold immersion, and then gather with snacks (potluck style) to integrate and share our experiences.
Cold immersion is challenging, and when you accept the invitation to enter the cold you discover your unlimited potential. You break through the barriers of your perceived limitations and discover your resiliency.
Join us!
Dates:
Friday May 26
Friday June 23
Friday July 21
Friday August 18
Friday September 15

Flow of evening:
5:30pm Arrival, get comfortable
5:45pm Opening circle
6pm Breathwork journey
6:30pm Guided Cold Immersion
7:30pm Potluck, integration and connection
8pm End of evening

Exchange:
$70.00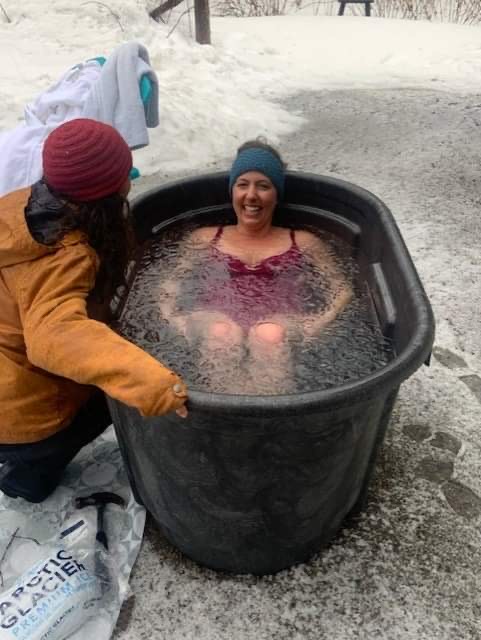 Kim is a multi-passionate entrepreneur who has been working with children and adults for over 30 years in different capacities; as a dance teacher, a coach and personal trainer for high performance and elite athletes, a certified holistic and sports nutritionist, and a child and youth mentor. She expertly invites and supports people to find the best within themselves.
Ever a soul-seeker, Kim's personal journey has brought her to a place of valuing authentic connection above all else. Since 2015, her business, Life at Nature's Pace, has represented a culmination of Kim's extensive experience being a coach, guide, and mentor.
Kim is a trained coming of age mentor and a certified SHERPA Breathwork and Cold Immersion Guide. Her passion for physical and emotional health, personal growth, mindful living and nature connection intentionally touch all of her offerings.