Herbal Workshops led by Marissa (Marissa's Herb Garden)

September 23: Herbal syrups & honeys 
October 7: Herbal oils & salves 

All workshops are 1pm-3:30
$45 per participant or 3 workshops for $42/each

Read descriptions below…
September 23rd

In this workshop, participants will learn to make an elderberry syrup. Herbal syrups and honeys are simple ways to preserve herbs and administer them to your family, especially children. Learn about their benefits and how to make these simple preparations, and how to use them in your kitchen and home apothecary.
We will take you step by step into creating an herbal syrup for treating common ailments. Learn about the correct proportions to use and how to best preserve your herbal syrup and honey, their benefits, basic safety, and their uses. Participants will leave this workshop with a basic knowledge of herbal syrups and honeys, and they get to take home a bottle of elderberry syrup as well as an herb infused honey.

$45 per participant or 3 workshops for $42/each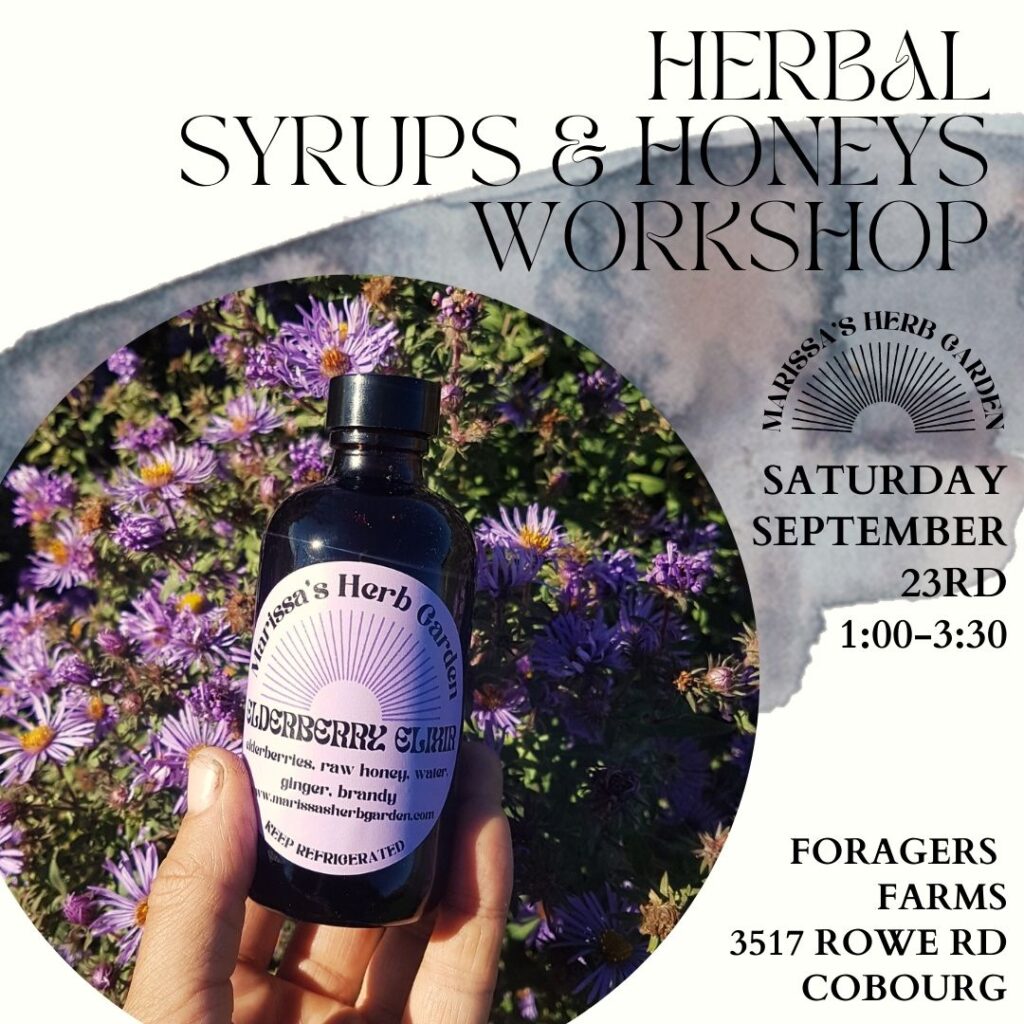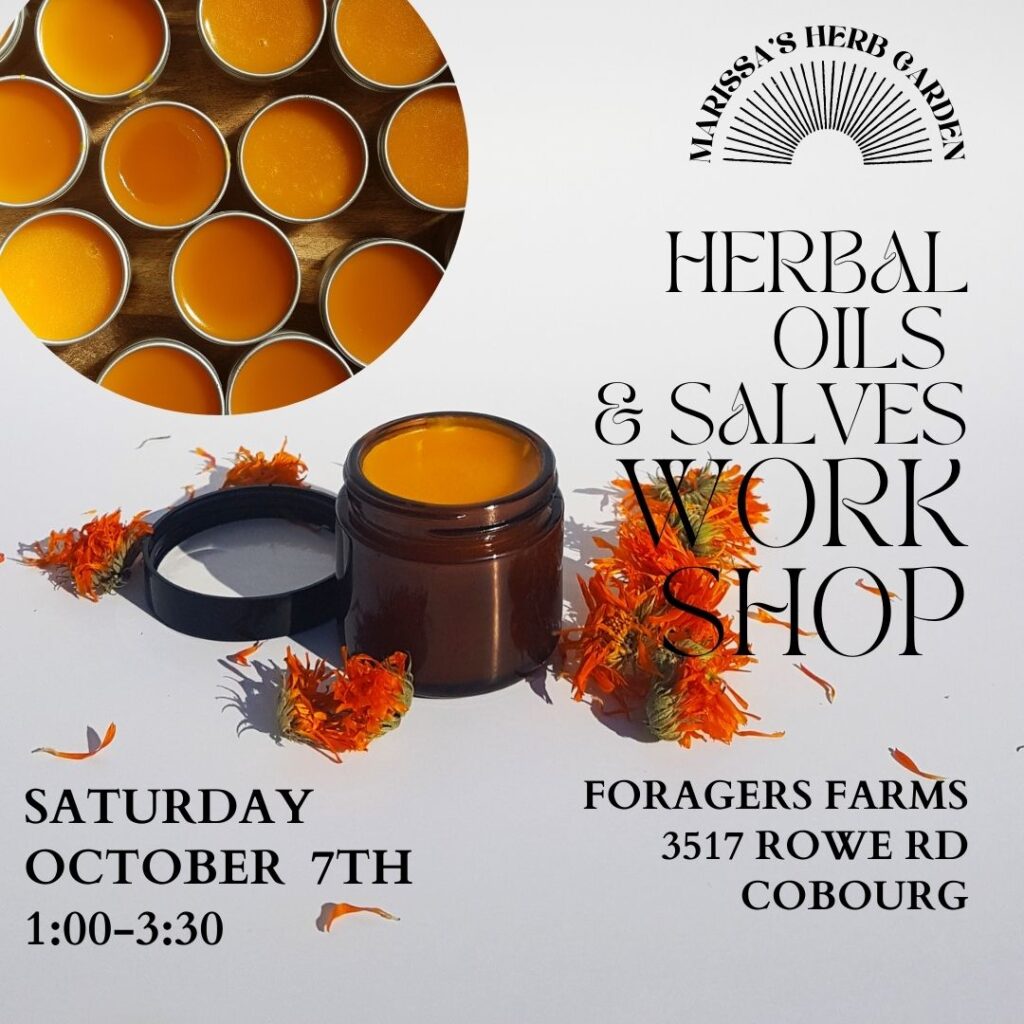 October 7th

Learn how to make your own potent herbal oils and transform them into salves for use in first aid and skin care. This is an introductory course that will give you a comprehensive knowledge of using dried herbs for making infused oils and salves.
What is a salve? What base oil should I use? How long do I infuse my herbs? Do I use a heat method? What is the shelf life of these oils? How should I use them? What ratio of beeswax to oil do I use to make a salve? We take you through all the steps and answer all your questions about making these preparations. This course is meant for the participant with the most basic knowledge of herbalism. If you have little to no knowledge of herbal oils and salves, then this course will build your confidence in making your own herbal oils and salves.
Marissa has many years of experience crafting herbal oils and salves. She will guide you through all the steps and answer your questions related to making these topical preparations. Participants will leave the workshop with a prepared herbal oil and salve they made during the workshop. Participants will also be sent a document outlining all the steps of making herbal salves and oils, so they can make them at home with confidence.

$45 per participant or 3 workshops for $42/each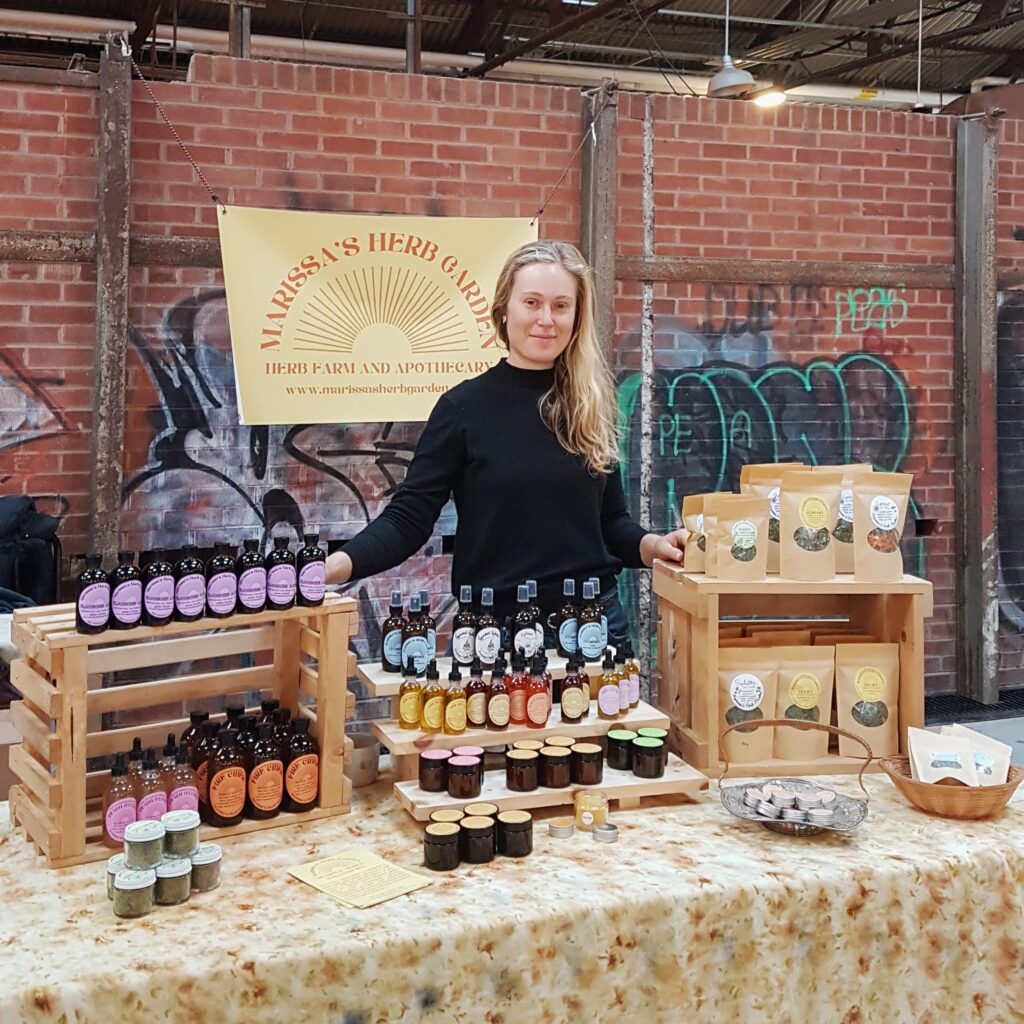 Meet Marissa of Marissa's Herb Garden!
In 2021 we were looking to shift our foraging/herbal products to another small business. We met Marissa a few years earlier through another farm. She was the perfect fit! We share resources with each other and help spread the word of her new herbal business. You can learn more about her under our Partnership section!