FARM GATE:
Starting May (closed Nov-April)
Hours: May until end of October // Two days only: Tuesdays & Fridays 2pm-6.
Location: 3533 Rowe Road, Cobourg, left at the barn, park on the grass by barn.
Our offerings include our veggies, seedlings, micro greens, eggs, Montreal style bagels from Headwaters Farms, bee products from Randees Bees, medicinal herbal products from on farm herbalist Marissa, meats from our neighbouring farm Evermeadow, bacon from Whispering Meadows, flower bouquets from local flower farms, seeds from Urban Harvest, and many more local artisans.

Full availability:
Meats (bacon, sausage, chickens, lamb, beef, liver), frozen fruit, butter, milk, chocolate, kombucha, cheese, ferments, bone broth, organic juice, foragers farms free-range/organic eggs, edible flowers, beeswax products, foragers farms veggies/herbs/sprouts/flowers/seedlings, mushrooms, dried beans, maple syrup, jam, canned goods/preserves, healthy organic treats, apple cider vinegar, flours, spices, sea salt, honey, Ontario grown nuts, homemade hot sauce, avocado oil chips, freeze dried products, crackers, coffee, local art and artisan products, medicinal culinary herbs/teas, large apothecary selection from various herbalists, Young Living products, seeds, baked goods and more!


REKO:
Reko stands for 'Fair Consumption' and is a trade model originally created in Finland. Its popularity is growing and it's definitely something we couldn't miss out on! ​ In short, it is a Facebook-based pre-ordering system for local products.
Thursdays from 5:45pm-6:30 Facebook group Bowmanville Reko Network.

Peterborough Regional Farmers Market,
Wednesdays/Saturdays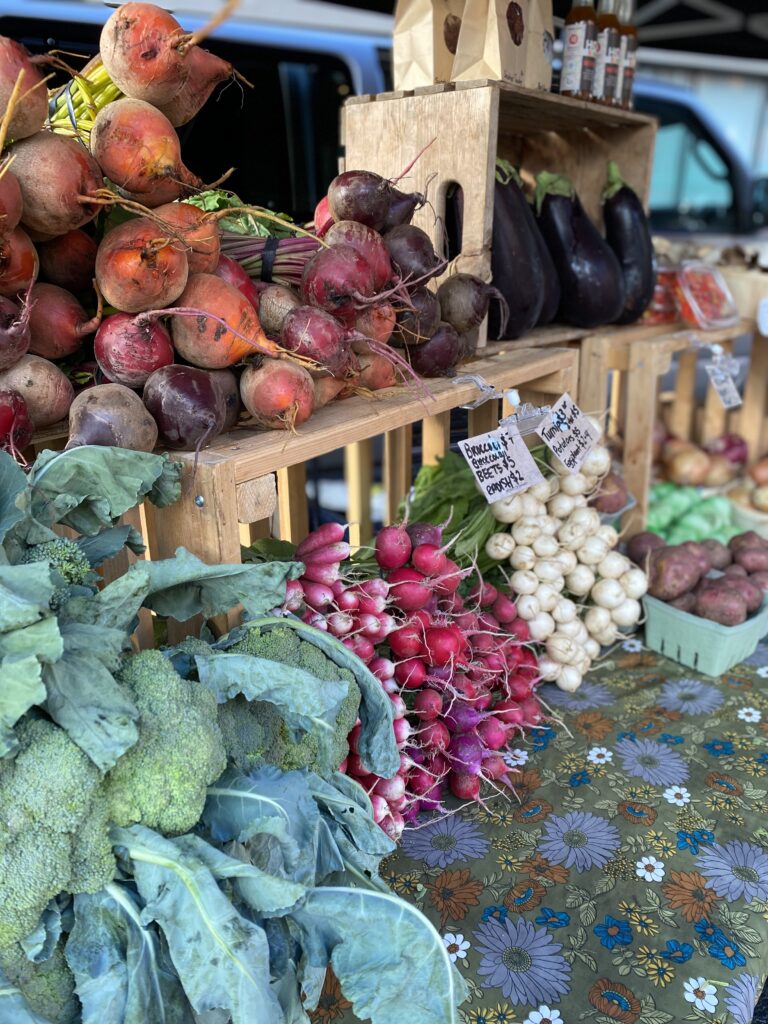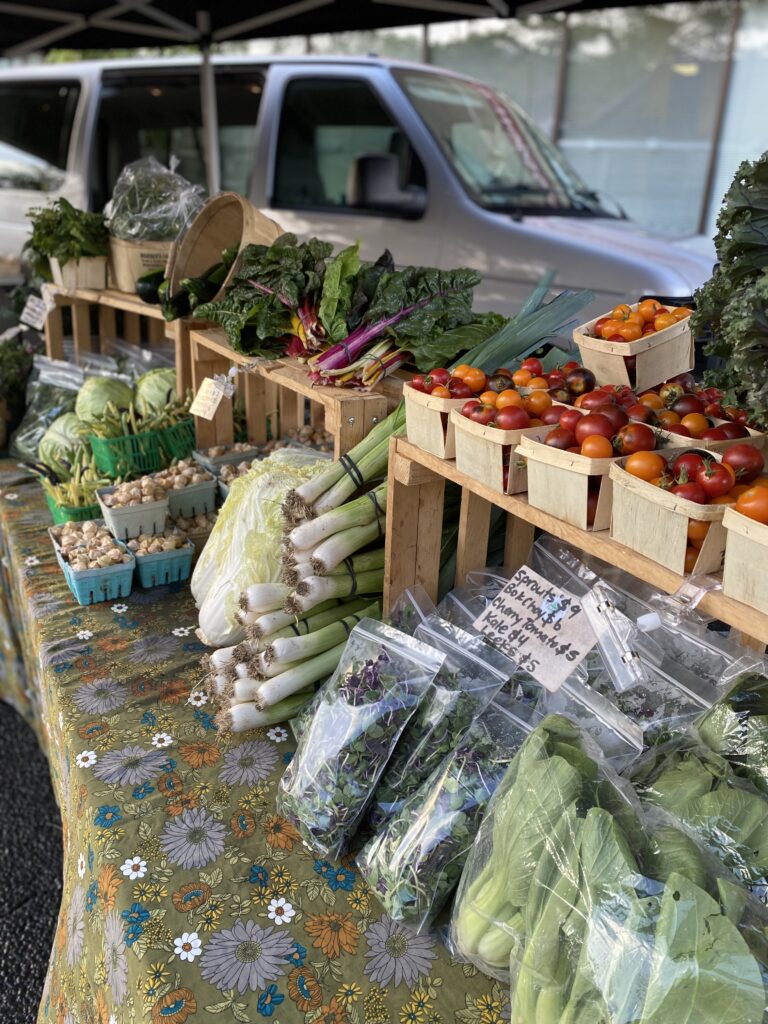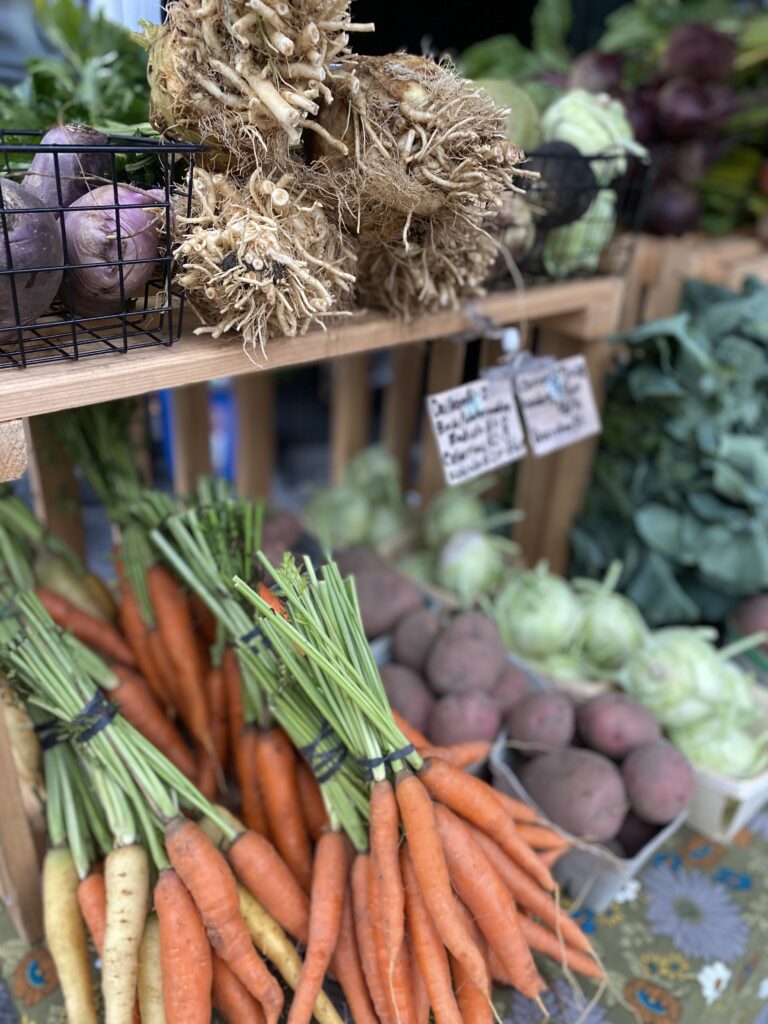 Every Wednesday (downtown market) and Saturday (PTBO FM) from May-December you can find us at our favourite market environment to date!
In 2022 we celebrate this markets 5th season running and our 5th season as vendors at it. The market showcases amazing MyPick Verified producers: 5+ vegetables, 3+ fruit, meat 5+, eggs, 8+ artisinal artist, 10+ food vendors, honey, maple syrup, plants, sprouts, wine, coffee, music and amazing community vendors!
Market hours are:
Wednesdays 8am-1
Saturdays 8am-1
Come November market moves indoors to Peterborough Square (old mall).
More information here!
Evergreen Brickworks Farmers Market, Toronto
Saturdays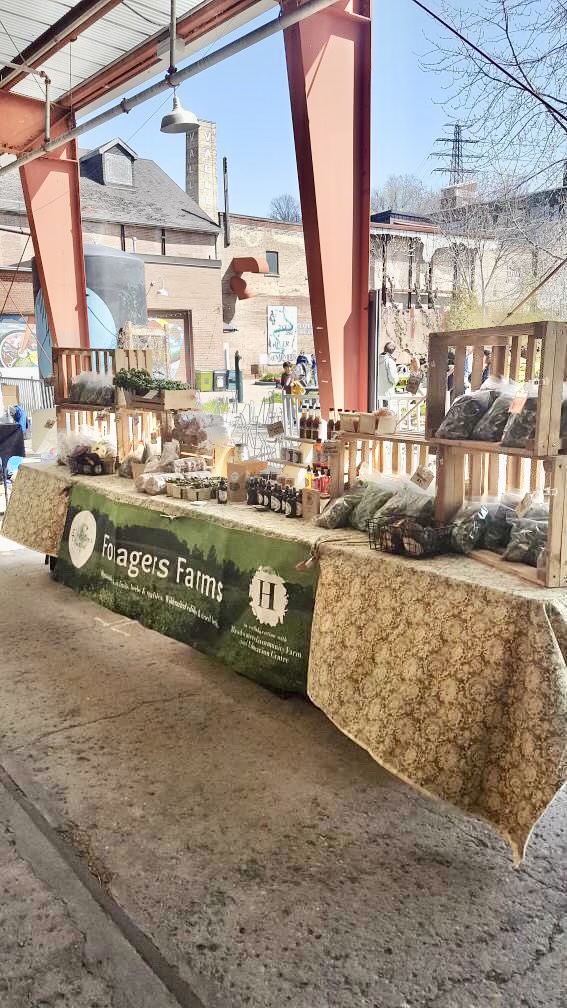 Every Saturday from May-December we get giddy over to Toronto to bring a bit of Northumberland air. Folks know our family and we enjoy getting to see others families grow alongside ours. This market has 40+ vendors, including 3+ vegetable vendors, meat, maple syrup, 3+ prepared foods, honey, sprouts, eggs, plants, crafts and artists.
Market Hours:
Saturdays 8am – 1