((•)) Howl ((•))
full moon sacred cacao ceremony + somatic breathwork journey + sound experience.
let that shit go!
led by Suse Silva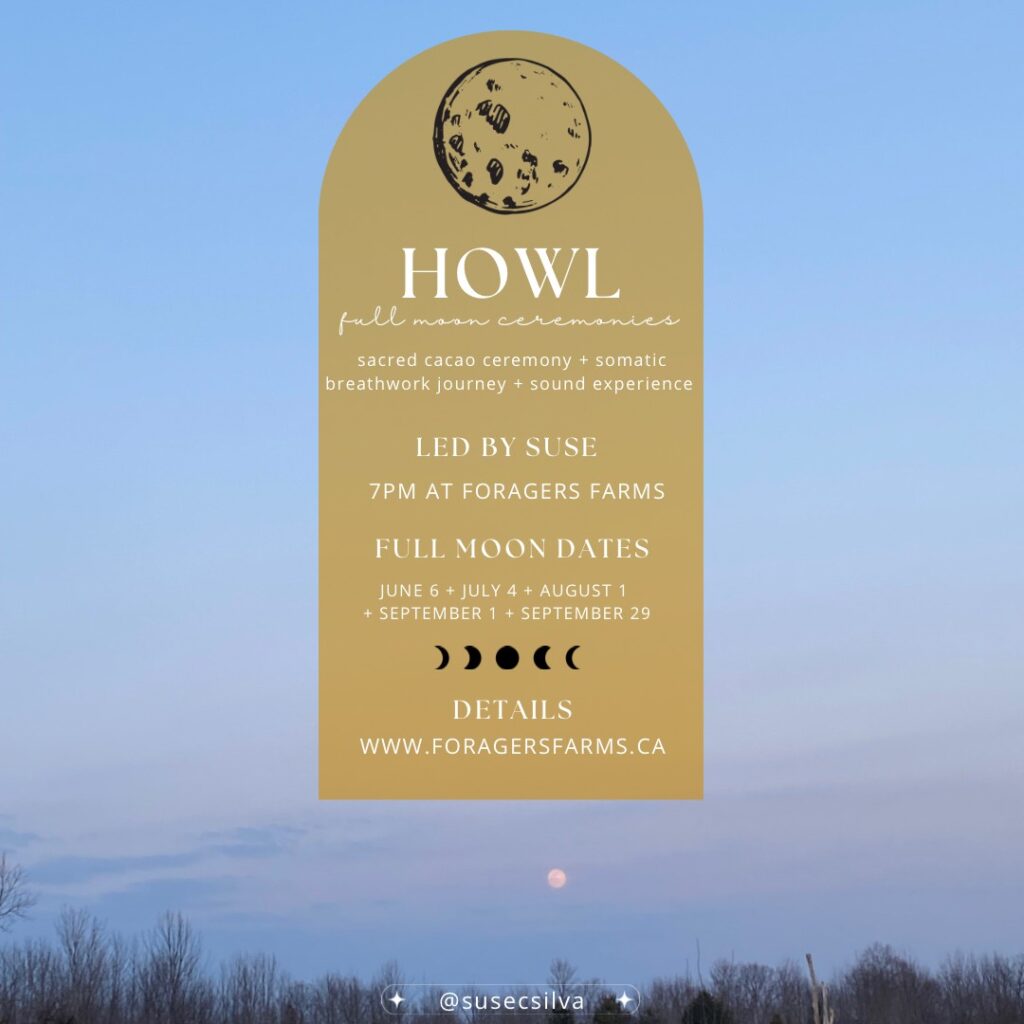 In this 2hr community event we will:
Work with the energies of the full moon to get clear on what it is that we are ready to release
Set clear intentions on what it is we are ready to call in/cultivate more of
Use plant medicine of sacred cacao (pure form of chocolate) to open our hearts
Use specific breathing techniques and cadences to clear, connect, and cultivate
Rest, integrate and ground
Share and connect in circle
What to bring:
an open mind! Have a child-like perspective and let go of any expectations
Yoga Mat
Bolster/ large pillow for under your knees
Thin pillow or folded blanket for under your head
Blanket for covering the body – temperatures can fluctuate
Eye mask or scarf to cover the eyes – this is an inward journey
Journal – to write down anything you want to remember from your experience
Food offering! A small portion (1-3 serving) – easy finger foods, berries, cut up larger fruits, cut up veggies, homemade baked goods etc.
((•)) Strawberry Moon (Supermoon) – Held on Tuesday June 6th at 7pm
((•)) Raspberry Moon – Held on Tuesday July 4th at 7pm
((•)) Blackberry Moon – Held on Tuesday August 1st at 7pm
((•)) Corn Moon – Held on Friday September 1st at 7pm
((•)) Falling Leaves Moon – Held on Friday September 29th at 7pm
$70 per full moon ceremony
$333 for all five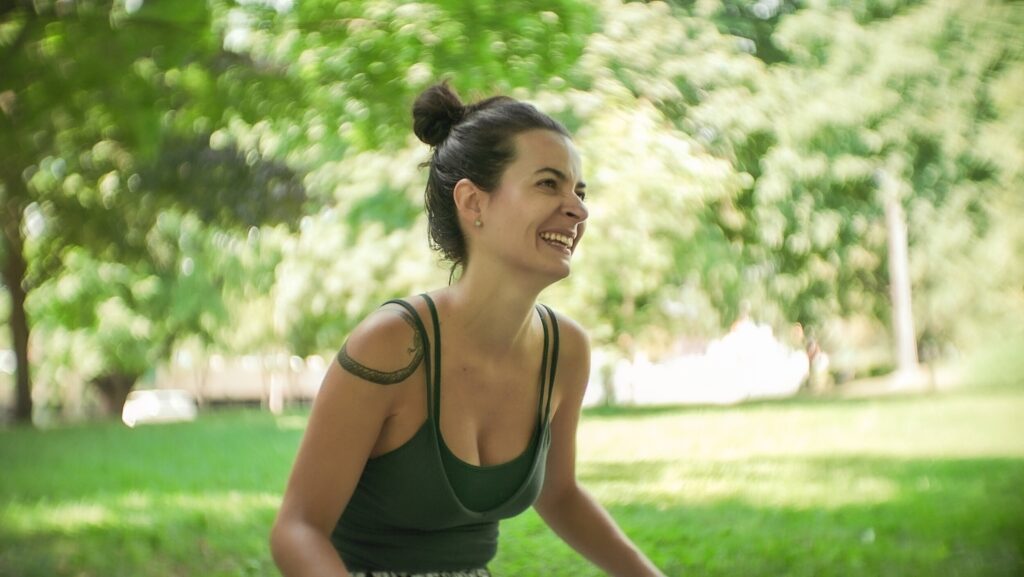 Biography

Suse knows first hand that through movement, stillness, breath and awareness we are able to access our own reservoir for sustaining a healthy Soul, Heart, Mind and Body. Through the healing arts of movement, meditation, breathwork, art making, nature, sound and energy healing she supports individuals and corporate teams mental health and wellbeing.
She serves people online all over the world and in person throughout Northumberland County – located in the traditional and treaty territory of the Michi Saagiig (Mississauga) and Chippewa Nations, collectively known as the Williams Treaties First Nations, which include: Curve Lake, Hiawatha, Alderville, Scugog Island, Rama, Beausoleil, and Georgina Island First Nations. With great gratitude, I acknowledge that the Williams Treaties First Nations have been stewards and caretakers of these lands and waters.
For over 10 years, she has taught and supported people of all walks of life and from ages 3 to 73. Some of her most rewarding experiences came from teaching those recovering from PTSD and addictions at Bellwoods Health Services, female identifying folx at Fred Victor's Transitional Housing, and to employees at numerous corporations throughout Canada.
Suse has a great capacity to hold nurturing spaces that inspire people to be themselves, explore, heal, grow and have fun! Her entire approach is based on creating and empowering lasting change so you can be well and live well.