Root Cause Healing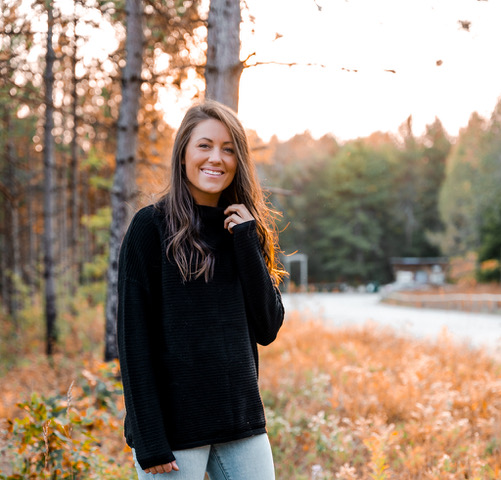 Hi, I am Jes, owner of The Wellness Element, a health education brand that aims to empower you to become your own healer. I help you get the answers your doctor couldn't give you so you can finally solve your symptoms, rather than suppress them.
For years I struggled with debilitating autoimmune symptoms. Dozens of specialists and countless appointments, but it was always the same response:
"Your tests are normal"
"We can't find anything wrong"
"Your symptoms are very common, I'm not worried."
Sick and tired of feeling sick and tired, I had enough of falling through the cracks of our Western medical system and took matters into my own hands.
I healed myself, banishing those stubborn symptoms and regaining my energy and enthusiasm for life. Now I teach you to become your own healer and do the same.
This series of 5 classes will help you understand how the body works and how to heal it. You will leave armed with the knowledge you can put into practice right away to start healing yourself and your family.
If you find yourself going in circles with the current healthcare system and you want a real plan to heal, this series is meant for you.
I will provide real root-cause solutions to your stubborn everyday symptoms – the very things your doctors claim are 'normal' (when you feel anything BUT normal)

Investment $45 per session $200 for all
75 Minute Session (45-50 minutes teaching, 20-30 for questions)
Please bring a notebook and pen to each session to take notes.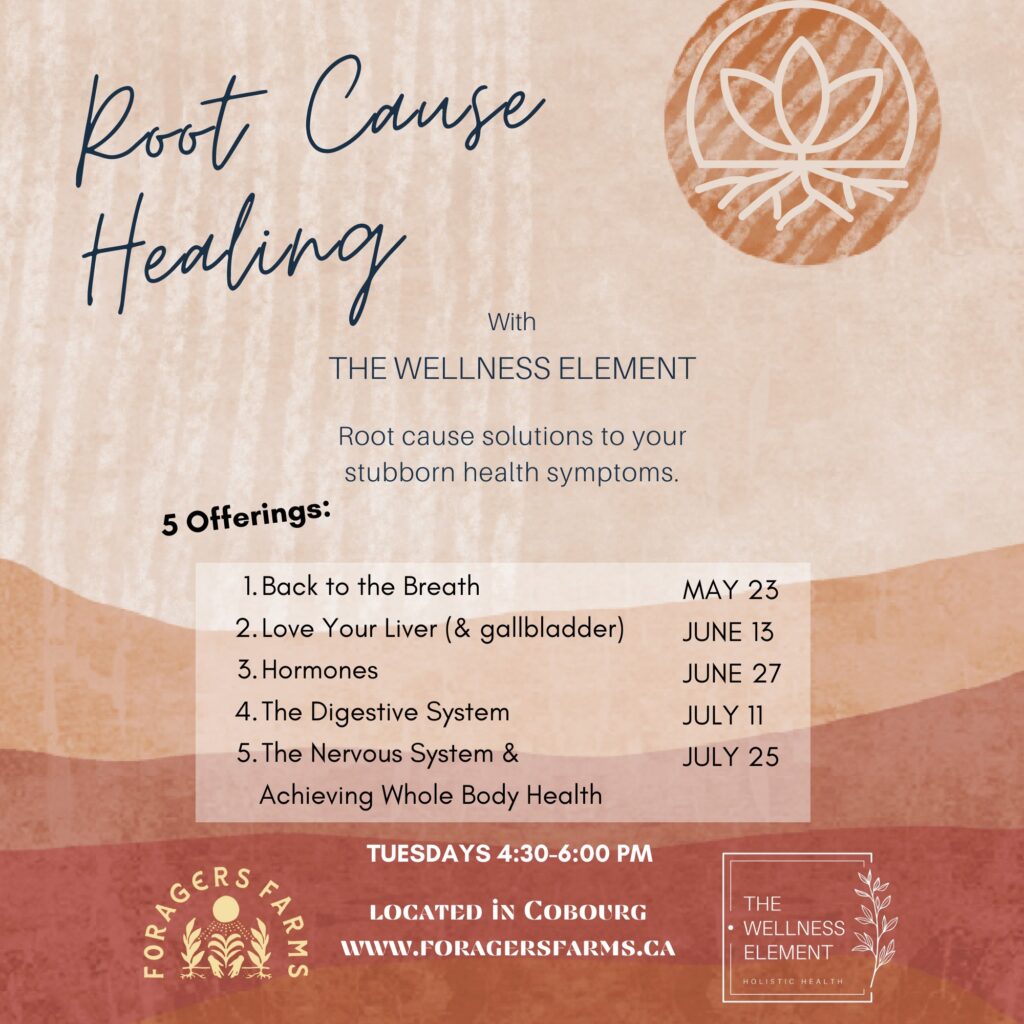 Class 1: Back to the breath
A dive into how we breathe, why it is important, and the health conditions linked to poor breathing patterns such as high blood pressure, increased cholesterol, depression, and anxiety (and more)
Root cause solutions to anxiety, sleep apnea, pain management and more
Class 2: Love your liver (& gallbladder)
The Liver has over 500 roles and functions in the body. It is a highly emotionally energetic organ and together with the gallbladder forms one of the most important aspects of our immune and digestive systems.
If you are struggling with your liver and gallbladder function, you might be experiencing gas, bloating, IBS, anger or irritability, headaches/migraines, right shoulder pain, right-side lower body pain, eczema, psoriasis and more…
Root cause solutions IBS, headaches, emotional outbursts and more
Class 3: Hormones
Your hormones and the organs that produce them are so often overlooked pieces in your health puzzle. Many of us don't realize just how harmful many of our daily activities are to our hormones. They play a key role in nearly every aspect of your health. Happy hormones are the key to optimal thyroid function, weight loss, fertility, mood and more.
Root cause solutions to burnout, stubborn weight, anxiety, fatigue and more
Class 4: The digestive system
This class will build on the previous classes and provide a start-to-finish look at how the digestive system works, how to improve its function and why this vital part of our immune system is often overlooked as the culprit for some seemingly unrelated issues.
Root cause solutions to acid reflux, skin conditions, headaches, depression and anxiety and more.
Class 5: The nervous system and achieving whole body health
We will do a mini dive into some of the most fundamental areas to address when looking to overhaul your health, starting with the regulation of your nervous system.
This class will touch on health practices that can be implemented TODAY and many for FREE that will radically improve your health.
This class will complement the previous classes, but provide a more detailed list of daily habits and practices that can be used to push the needle forward for your health and wellness.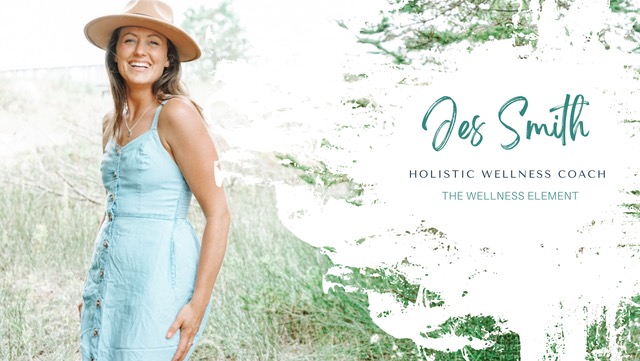 Jes Smith Formal Education:
Honours degree in Kinesiology
Masters's Degree in Physiotherapy
Diploma of Nutritional Therapy
Diploma in Sports Massage and Soft Tissue Therapy
Plus numerous other courses and trainings (Lymphatic system, myofascial training, etc)
@the_wellness_element