☀︎・゚:・. Full Moon Sunshine 。・゚・.: ☀︎
。・゚:・.☀︎ Ecstatic Dance ☀︎・゚✧:・.
Check us out in 2024 for more dances!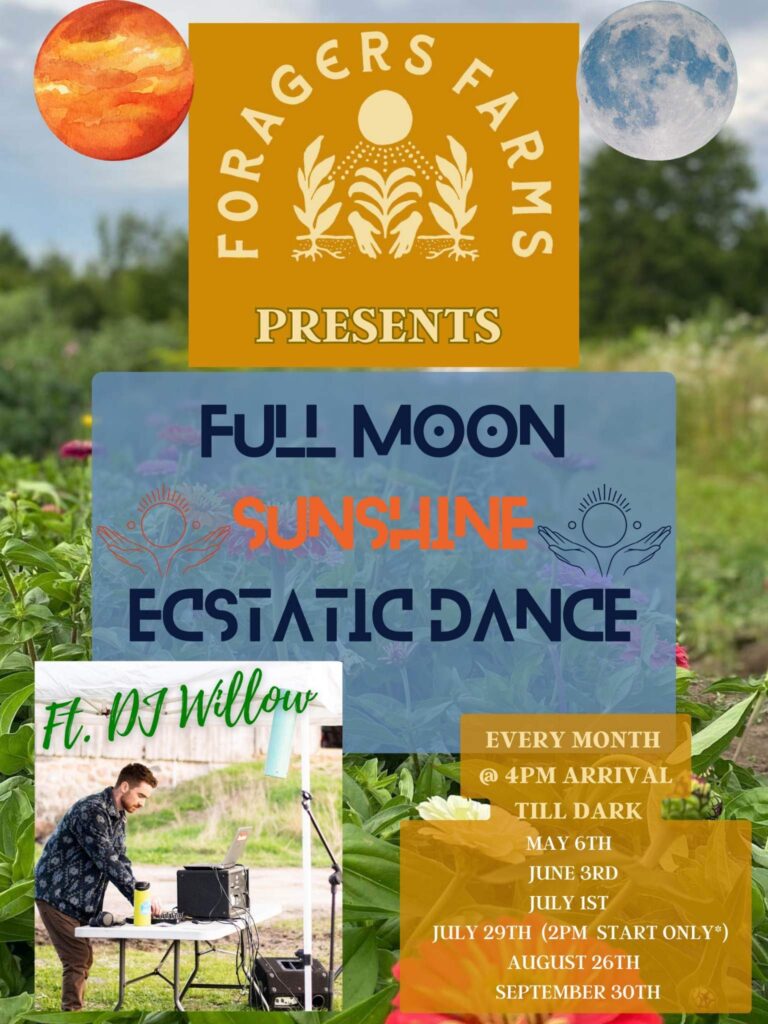 Foragers Farms warmly invites everyone of all ages to our monthly communal "Full Moon Sunshine Ecstatic Dance" featuring DJ Willow // Caelan Wilson. The vision for this event is to bring like-hearted community together in shared celebration and authentic connection with community and intention-setting for the Full Moon cycle from May – September.
Ecstatic dance is an intentional form of free-movement dance, which creates a safe, accepting and judgement-free space for everyone to move and express in whatever way feels most authentic. The intention is to hold all forms of movement with total acceptance to allow for a deeply freeing, joyful and even healing embodiment experience. To guide our embodiment of ecstatic movement, DJ Willow will curate a "5-rhythms" music journey, which follows a momentum-building arch and creates a fun, trance-like dance experience. This will also be amplified by a short pre-dance kundalini breathwork activation and kundalini shaking meditation. Note: for those who may want a break from dancing, there will be a chill-zone for socializing and enjoying food.

All our welcome to join in this farm community convergence on a monthly basis as we wake up our beautiful bodies and hearts to plant and grow new seeds of fresh beginnings this Spring, Summer and Fall.

PRICE: $30 early bird (ends one week before date of event) than it is $35


THE FLOW
ALL but JULY 29th are 4PM arrival. July 29th is 2pm arrival
4pm – Arrival (3533 Rowe Road, Cobourg aka Foragers Farms) Turn left at barn and be directed for parking in the grass nearby. Check in with host at Foragers Farms farm gate.
4:30pm – Opening circle w/ Intention Setting
5:00pm-5:30pm – Kundalini breathwork, Shaking and/or Chanting

5:45pm-7:45pm – Ecstatic Dance Journey, potluck & Social time


BRING

Water bottle
Snack potluck offering plus cutlery/plate/bowl/cup (with labels and container – please take food home afterwards, avoid major allergens such as peanuts, dairy, gluten, seafood)
Your dancing feet and an open heart!
Yoga mat
Reading + signing our waiver is mandatory for attending. See below for details.
Biography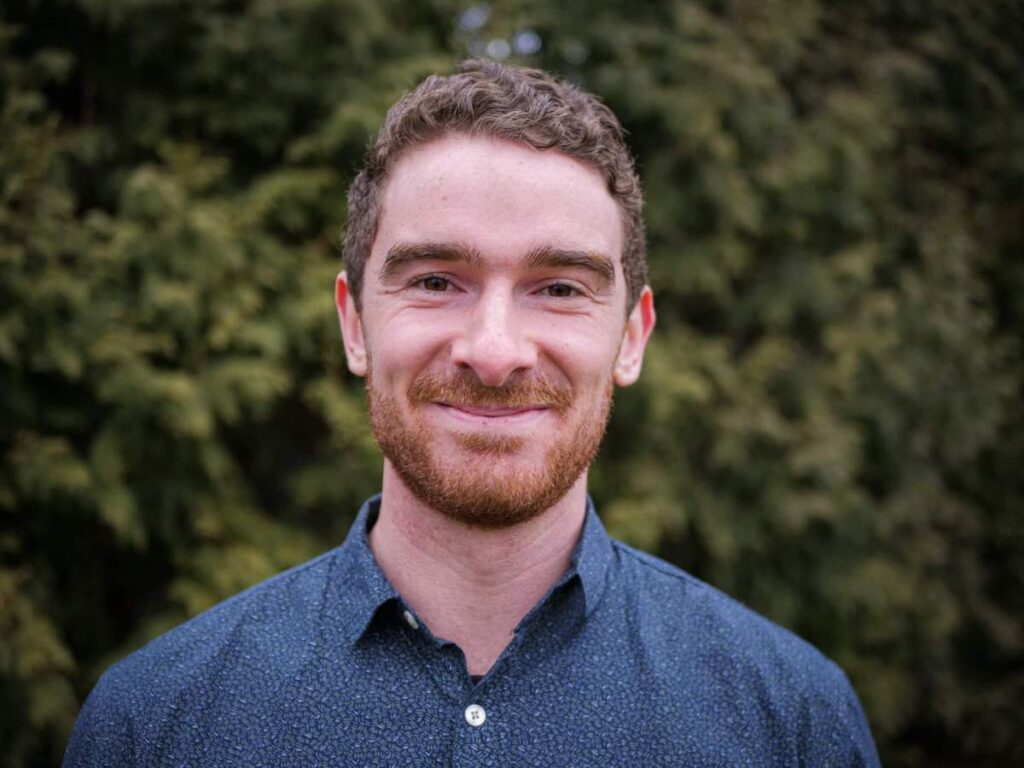 Caelan Wilson // DJ Willow has an ignited passion for converging community together in the power of weaving authentic intention and genuine interconnection through guiding us into the heart-space; so, we may grow roots and shoots of authenticity, joy, belonging, healing and collective awakening into the new and ancient story of unified love and interbeing. Caelan is inspired by the idea of healing ourselves back home to what is most meaningful: land, community, spirit, culture, meaning and purpose – and community ecstatic dances become a wonderful ceremonial medium for embodying the healing quality and joy of dance, musical trance, community intergenerational connection, earth remembrance and authentic heart-sharing – to breathe life back into what is most meaningful. In the same healing intention, Caelan also facilitates rebirth breathwork healing ceremonies&trainings, mens/mixed-gendered healing circles, rites of passage experiences for boys and men, conscious relationship coaching and psychosomatic counselling.